Discover Port Townsend  is Your Travel Guide to the City of Port Townsend–Washington State's Victorian Seaport & Arts Community, Hotels, Restaurants, Shopping & Local Happenings
     Discover Port Townsend

Come and Discover Port Townsend, Washington State's Victorian Seaport & Arts Community, located on the northeast tip of the Olympic Peninsula in Jefferson County, Washington. A nationally designated Historical Landmark since 1977, Port Townsend (or simply "PT" as it's known by the locals) is surrounded by water on three sides and enjoys stunning views of both the Cascade and Olympic mountains. Additionally, due to its rich and colorful maritime heritage, Port Townsend is a boater's paradise and gateway to the Puget Sound, beautiful San Juan Islands and beyond. 
Wooden Boat Festival

Local Yokels

Master Gardener's Park

Port Townsend Arts & Crafts Fair

Open Studios

Steampunk Festival

Historic Water Street Building

Jefferson County International Airport

Just Another Day at the Office

Welcome to the City of Port Townsend, Washington

Inside George Wiley's Classic Ford, Rakers Car Club Show, 2015

Concerts on the Dock - Uncle Funk and the Dope 6

Water Street Boutique

View from Port Townsend Gallery

Concerts on the Dock Featuring Kevin Mason & the PT All Stars

Border Ballet Red Hot Poker

Master Gardeners Secret Garden Tour

Artsy Bus

Uptown Arts & Crafts Fair

Pirates in Port Townsend

Rhododendron Parade

Uptown Arts & Crafts Fair 2016

Haller Fountain or Galatea

Beautiful Autumn Colors in Port Townsend

Chetzemoka Park Gazebo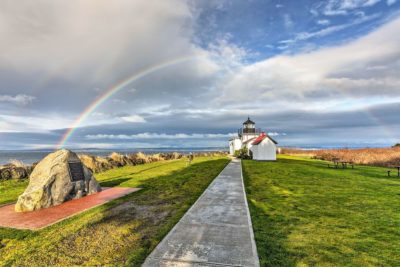 An Artists Retreat

This quaint and picturesque little seaport city exudes all of the charm and beauty you would likely see in a typical Norman Rockwell painting. Most noteworthy are the lush, green rolling hills and bluffs dotted with Victorian homes overlooking the city's historic waterfront district. Colorful landscapes and seascapes abound as far as the eye can see and, of course, Port Townsend is huge on small town congeniality. Undoubtedly, it is the raw, natural symmetry in and around Port Townsend that has attracted and enticed so many artists over the decades. As a result, some have been able to capture the "Rockwell-ish" feel of the city as depicted in many of the paintings you will find in the local art galleries. Artist or not, it seems like more and more folks who discover Port Townsend find that they never want to leave!
---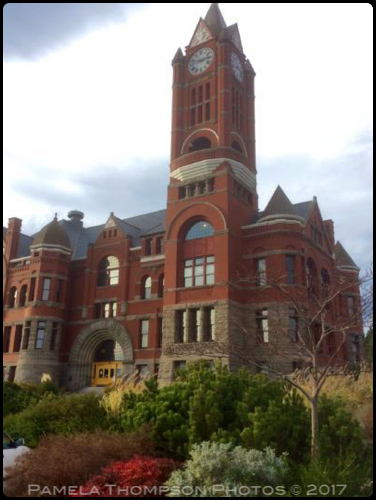 Historic Port Townsend

One thing for certain about Port Townsend is that you will become instantly enamored with its captivating, historical downtown waterfront district. Why? Well first of all, there's a vibe about it that tends to take one back in time to a bygone era when life was simpler and lived at a slower pace. Although, no one seems to be in too much of a hurry in PT, even by today's standards. In fact, it's quite the opposite. Contrary to the hustle and bustle of larger cites, people in PT seem to want to take their time as they stroll along the old-fashioned, lamppost-lined main street. There's so much to see and discover, you certainly wouldn't want to miss anything by rushing  by too quickly!
The unique and ornate Victorian architecture of the shops and buildings (most of which are adorned with colorful hanging flower baskets) seems to be a topic of conversation as you amble along and discover Port Townsend; pointing at this and that, and "ooohing" and "awing" about how quaint, yet, at the same time, how sophisticated this delightful little city is. Also, amid the buildings in the waterfront district, are a sprinkling of old brick buildings with painted ads on them (some dating back to the city's late nineteenth century hey-day), which are particularly interesting to look at.
What To Do While in Port Townsend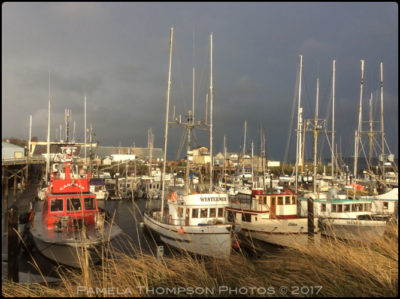 So, what's there to do in Port Townsend you ask? Well, what's not to do is more to the point! There's always something fun and exciting happening in PT. For example, along Water Street you'll find art galleries (who sponsor First Saturday of the month Gallery Walks), plenty of boutiques and specialty stores for the shopping enthusiast as well as a varied selection of "watering holes", and world-class restaurants and eateries to tantalize the tastebuds of even the most finicky of "foodies". At the end of Water Street you'll discover the Port Hudson Marina and Northwest Maritime Center, where the West Coast's largest Wooden Boat Festival occurs annually in early September. Wander off a block over to Washington Street and you'll discover more distinctive shops and restaurants. And let's not forget about the Uptown District, just minutes away from the waterfront where the Farmer's Market is held on Saturdays.
Port Townsend is also host many annual fairs and festivals, and there's always live music playing in town and as well as theater, of course. Visit our Local Events in Port Townsend page for a full calendar of things to do in PT.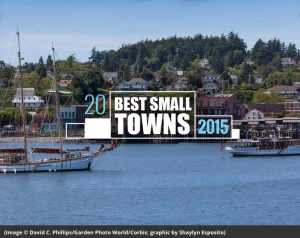 Port Townsend in the News
With all that PT has to offer it's not surprising that the city has garnered a substantial amount of media attention. Notably, PT was voted one of the "The Coolest Small Towns in America" by Budget Magazine; No. 6 of 20 "Best Small Towns to Visit in 2015" by Smithsonian.com,; and ranked as one of the "The 10 Most Beautiful Coastal Towns in the USA" by Theculturetrip.org. Moreover, Fodor's Travel has touted PT as "One of America's Best Small Towns", and we wholeheartedly agree! The gem of the Olympic Peninsula, Port Townsend is truly a magical little seaport city with something for everyone to enjoy. 
           More Port Townsend News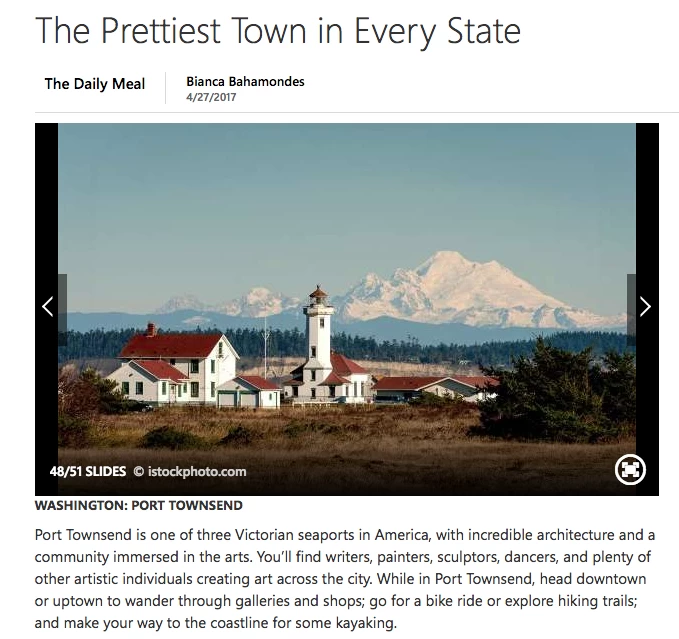 Storm Port Townsend, October 2016
             

  Photos by Jan Klockers Boutilier
---
RACE TO ALASKA 2017 RUCKUS
The third annual R2AK kicked off last night (6/7) with a a preview of some of the racers and their vessels followed by the traditional "ruckus" which included beer provided by Port Townsend Brewing Company and wine by the recently opened Port Townsend Winery. Uncle Funk and the Dope 6 put out some high energy dance grooves which got the crowd fired up! The weather was perfect for this first of many summer events in lovely Port Townsend.