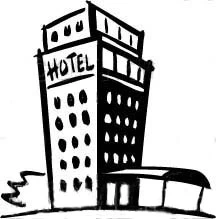 Port Townsend Hotels and Accommodations: From historical hotels and B&B's to motels, motor lodges, vacations rentals and RV parks, Port Townsend offers a variety of options for your stay depending on your taste and budget. Here we have provided a listing of some of Port Townsend's many getaway spots for you to peruse.

   

 

Historic Hotels/B&B's, Motels & Motor Lodges








Vacation Rentals 

   

 

   

For extended stay and more of a "home away from home" feel, there are a variety of privately owned vacation rentals available in Port Townsend and surrounding areas.