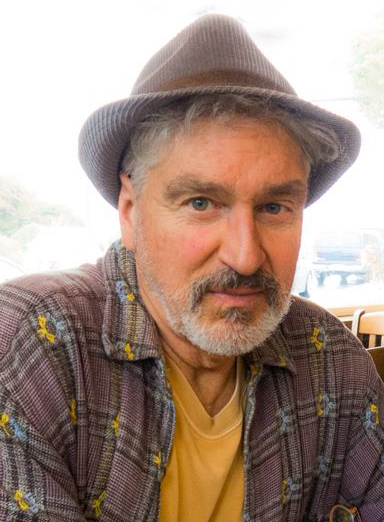 We are pleased to present our Featured Artist for July, 2016, Photographer Jim Fagiolo.
Jim creates photographs using contemporary ideas that are built on his strong background with traditional film-based techniques, as well as with his fascination and interest in digital technology, which as we know, is part of the ever changing world we live in.
Jim started taking pictures with a Kodak Instamatic 104 at age sixteen and after that, spent many years in New York City working and studying with some of the top photographers in the country. His inspiration has come from such photographers as Irving Penn, Pete Turner, Ansel Adams, and Arnold Newman.
Jim works today out of his studio in Seattle's Pioneer Square, where he creates photos for many of the major corporations nationwide. Full page spreads of his work has been published in Vanity Fair, Outside Magazine, Bon Appetit, and many others. His photos from the findings of the "1924 George Mallory Everest Expedition" were featured in National Geographic in 2001.
You may recognize many of the places Jim has photographed if you live in the Northwest, but I bet you have never seen them look like this, Jim says:
" the moment of being at the right place at the right time will only last briefly, and with all the planning and preparation I make, I'm still lucky to be there. I love to sit and wait, follow clouds, duck the rain, wait for the sun to break, and attempt to capture this beautiful landscape of ours."
As a mountain climber, backpacker and kayaker, Jim collects the materials for his work from the land and sea and continues to find new ways to share ideas.
While still taking commercial assignments, Jim passes on his knowledge by teaching and taking on apprentices in his studio. He lives in a small seaside town on the Puget Sound.