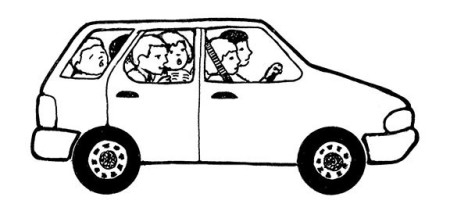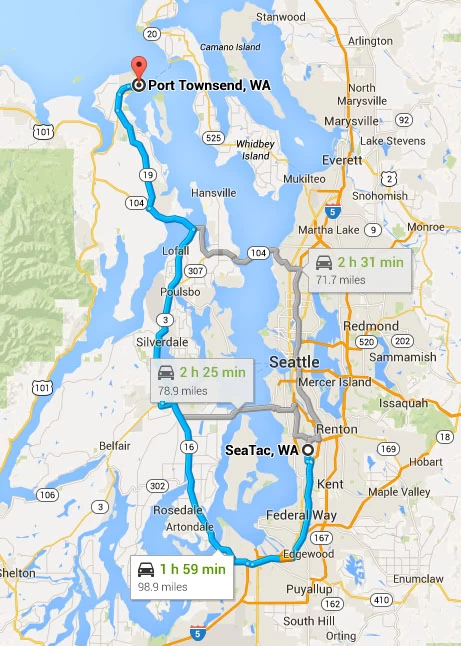 Getting to Port Townsend is easier than you might think. If you're flying in from out of state best thing to do is rent a car at the airport. The drive is approximately two+ hours, and traffic's not too heavy once you pass the Tacoma narrows bridge. It's a lovely, scenic drive with rolling hills, tall trees, lush greenery, watery views, as well as rural country farms and animals.
Alternatively, you could drive to the ferry terminal at the Seattle waterfront and ride one of the ferries that travels to either Bainbridge Island or Bremerton; however, Bainbridge Island is the preferred choice as it is a bit of a shorter drive. Taking the ferry will cut down on your driving time but not necessarily overall travel time, as it's wholly dependent on what time you arrive at the ferry terminal and how long you have to wait for the next ferry. It's always a good idea to check the ferry schedule before you plan your trip so as to alleviate a long wait. Either way the time seems to pass quickly as you have so much to look at along the way.
Additionally, there are shuttles which run approximately $120 per person round trip, non-stop to Port Townsend and $50 roundtrip to Poulsbo. The Poulsbo option is only recommended if you have someone that can pick you up and take you to Port Townsend being that PT is another half hour or so drive, depending on traffic conditions of course.

---